No matter where you go in Oakland, there is always someone reppin' The Golden State Warriors! Whether you are visiting for a Warrior game or just part of Dubnation looking for things to do, you have to check out these Warrior Murals! 
1. Chinatown
Broadway & 6th St. (on the right going North on 880 Freeway)
Artists: Illuminaries, Fuming Guerilla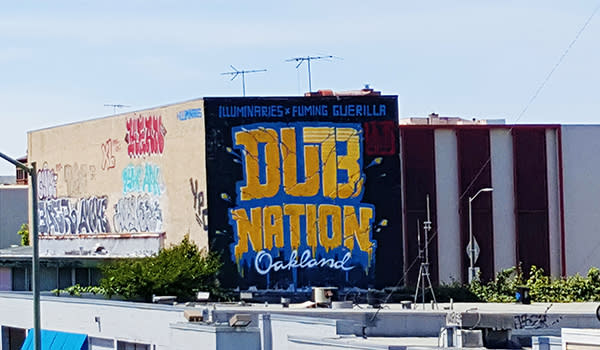 2. Oakland's Very Own Tavern & Eatery
5319 M.L.K. Jr Way
Artists: Hex Rios, Oakland Terminal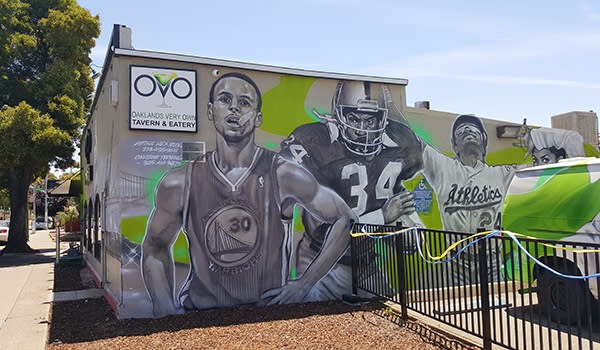 3. Uptown
Northgate Ave & 27th St.
Artist: Illuminaries

4. West Oakland
1400 Adeline St.
Artists: Oakland Terminal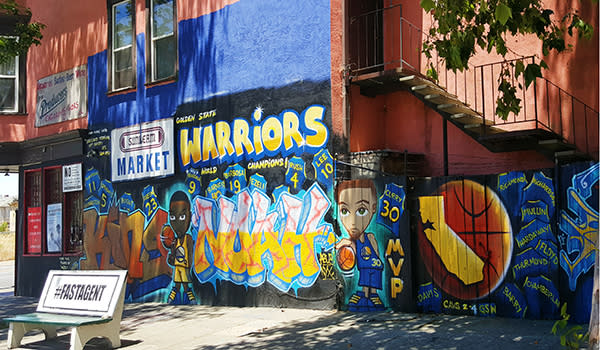 5. JAMTOWN (on right going South on 880 Freeway)
31 4th St, Oakland
Artists: The Illuminaries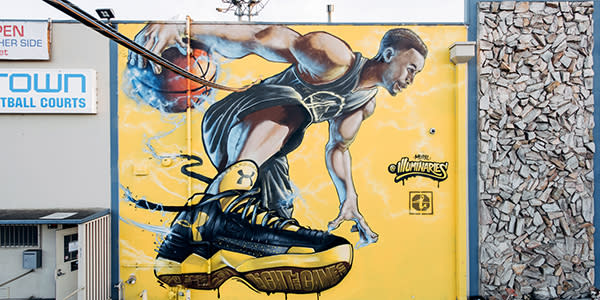 (PC: http://hypebeast.com/)
Looking for more Oakland Mural Locations? See our "Awesome Murals in Oakland" post!